Posted on
By Frank Van der Auwera, bestselling wine and food author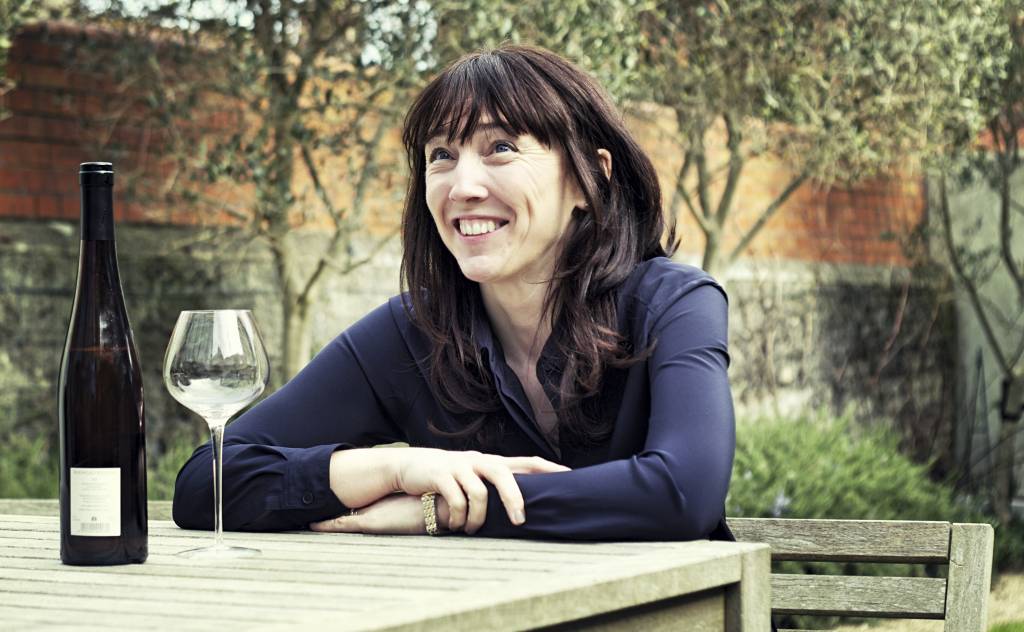 Barbara Boyle, Irish Master of Wine, has done one of the few really scientific studies on the impact of serving temperature on Ruby and Tawny Port. Her original research was done as part of the prestigious Institute of Masters of Wine examination process. Although this scientific project focusses on Port, a fortified class of wines - with structurally high alcohol degrees than regular still wines and a different production process -, her approach and conclusions give food for thought also for the 'still wines'. And underline once again, the importance of serving temperature on the total 'tasting experience' of a wine.
The ground-breaking research paper of Barbara Boyle (*) examines the effects of serving temperature on the sensory attributes of a Niepoort 10 Year Old Tawny Port and a Niepoort Reserve Ruby Port. Sensory analysis was conducted with a trained panel on two Ports at four different temperatures, in particular 10°C, 13°C, 16°C and 19°C. The basic hypothesis was that the characteristics of these wines can be accentuated or minimised when served at a variety of temperatures.
"It is well established that temperature makes a significant contribution to how a wine tastes," explains Barbara Boyle. "When serving wines, temperature is an essential consideration. Taste and smell can be changed, improved or neutralised by temperature which affects intensity, quality and overall balance. It is also well established that there are optimum temperatures or temperature ranges for different types of wines. A few degrees too high or too low can alter the taste and make the difference to the enjoyment of the wine, as Peynaud already proved in 1996. According to other experts like Robinson (1995), it is impossible to overestimate the effect of serving temperatures on how a wine will taste."
The complexity of Port
The methodology was scientifically very serious and time-consuming.
Descriptive sensory analysis by a panel was carried out with the assistance of Sensory Research Laboratories (SRL) at University College Cork, Ireland, an ISO 9001 accredited company, specialising in sensory analysis. There was a panel, a detailed questionnaire and a thorough data analysis.
The descriptive analysis for instance gained insights into temperatures which are used in practice or the attributes of port of most interest. The respondents were as representative as possible, had an interest in the subject and were in a position to offer informed views. The sommeliers surveyed all worked in a range of Irish restaurants, from two-star Michelin to wine bars where Port is sold. The Port trade respondents represent a cross-section of larger and smaller Port producers. Wine writers were both Irish and international.
Barbara Boyle explains her choice for Port wine as her main research focus: "Port is a complex beverage with aroma contributions from grapes, yeast metabolites, wood/ageing and fortification spirit. Wine spirit used for Port fortification contains significant levels of higher alcohols, esters and aldehydes, which have direct effects on flavour. While sensory studies have been carried out on Port (Monteiro et al., 2014; Vilela et al., 2015), there was no specific research on the effect of serving temperature on the sensory profile of Port).
The Serving Paradox
In many ways this research project was ground-breaking, because for the first time there is scientifical evidence that the sensory perception of Port wine is changing fundamentally with the serving temperature.
Boyle found that aroma and flavours are reduced by decreasing serving temperature between 19°C and 10°C. Specifically, her statistical results show a 20% reduction in the perception of aromas, and a 10% reduction in flavour between the highest and lowest serving temperatures studied for both Ports.
Decreasing temperature increases the perception of acidity, in particular from a temperature of 13°C and lower. At the other hand, sweet and bitter tastes were not significantly affected in either Port within the temperature range studied, but astringency is increased and alcoholic warming mouthfeel is decreased at lower serving temperatures for both types of Port. In short: decreasing serving temperature increases astringency, and decreases the perception of alcohol.
In conclusion, this research output is not only 'true' for fortified wines, but also very inspiring for all still white and red wines.
In general, we can say that higher serving temperatures typically result in more aromas, a greater impression of alcohol, less perception of acid and less astringency. At the other hand, lower serving temperatures result mostly in less aroma and a reduction in the impression of alcohol, but a greater perception of acid, bitterness and astringency.
So not only the intensity of the 'bouquet' or 'taste of a wine (sweetness, sourness and bitterness) are influenced by the temperature, but also its mouthfeel (astringency, body and alcohol).
Conclusions on the 'temperature paradox' that go far behind the world of fortified wines like Port.
(*) Barbara Boyle lives and works in Dublin, Ireland. She is a director and wine buyer for the wholesale company WineMason, which she established with her husband Ben Mason in 2014. Barbara has a law degree from Trinity College Dublin and worked as a chartered accountant and tax consultant until 2000, after which she edited a wine guide, "The Best of Wine in Ireland", for two years and worked with the retailer Wicklow Wine Co. Her special areas of interest include the wines of Portugal, South Africa, Austria and Germany, and she is active in supporting a dynamic and independent wine scene in Ireland.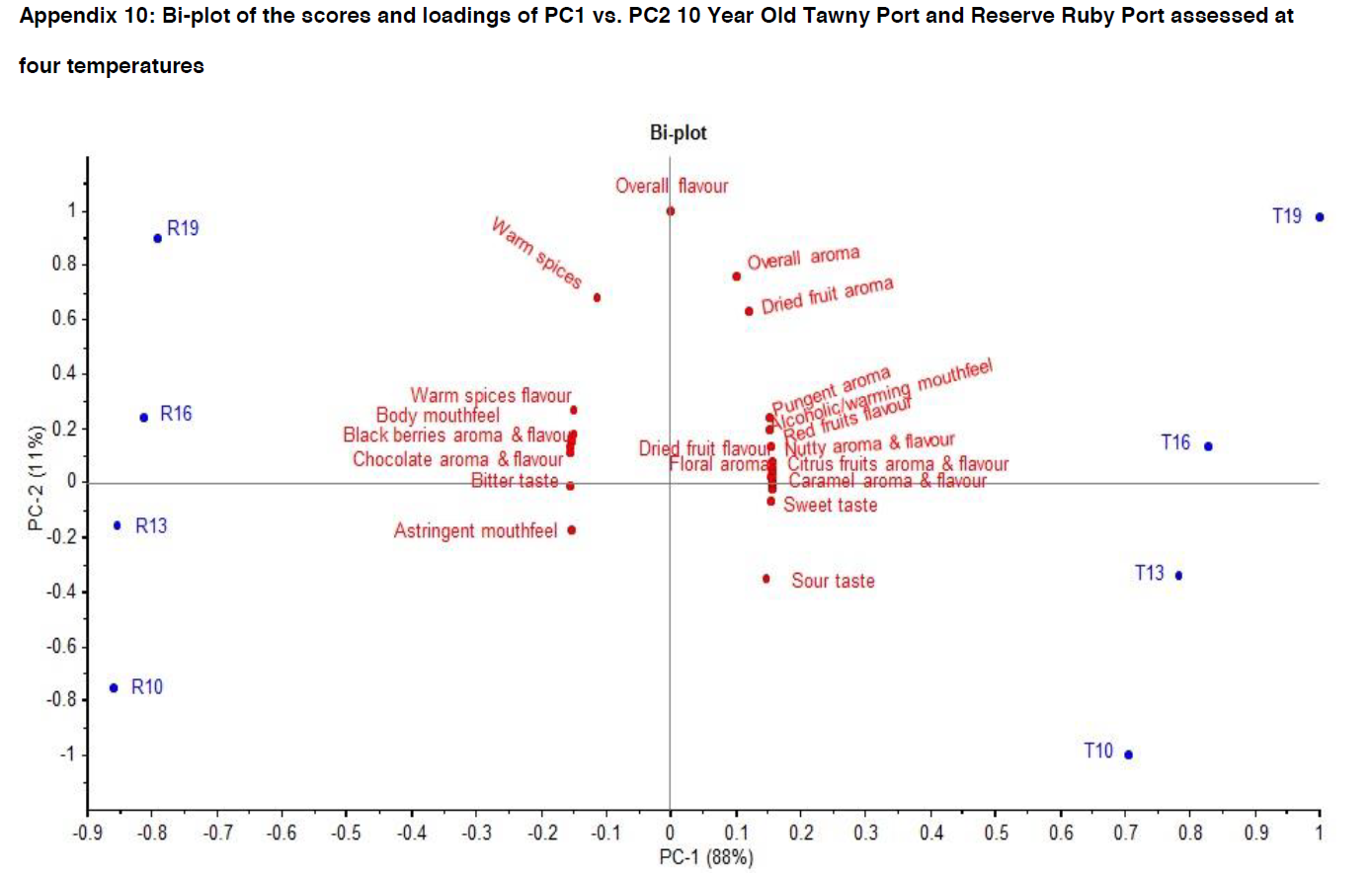 Source: What is the effect of serving temperature on the sensory attributes of Tawny Port and Ruby Port? - The Institute of Masters of Wine
Do you want to enjoy your wine at the optimal temperature and taste?
Shop QelviQ. Your Personal Sommelier.