Is it now 7°C or 19°C for your favourite wine? The QelviQ Wine Temperature App will scan the label and will tell you exactly what it is. To give you an idea though about the sheer range of wine temperatures, we listed below some regions and grapes which will give you a first overview.
To get an idea about the importance of ideal serving temperatures we selected a sample of the wine regions and grapes.
This helps you when choosing a wine from the Old World (mainly Europe) where you will find  the region on the label and from the New World (USA, South America, South Africa, Oceania) where labels mention the grape that is at the basis of the wine.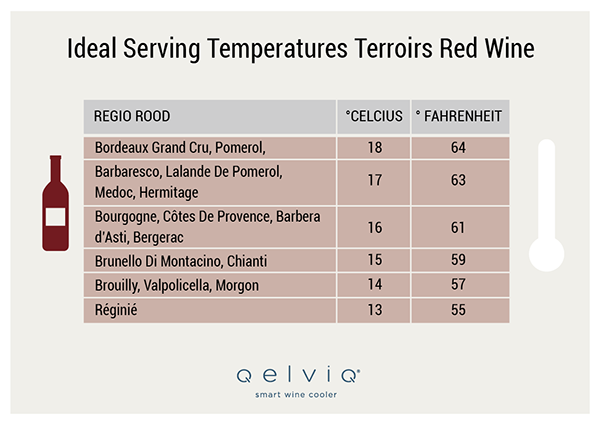 Ideal Serving Temperatures Terroirs Red Wine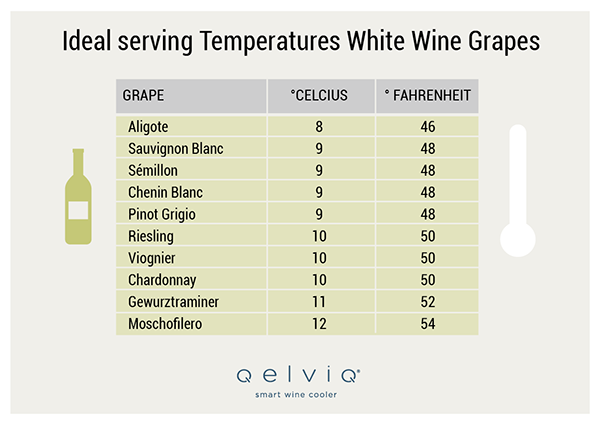 Ideal serving Temperatures White Wine Grapes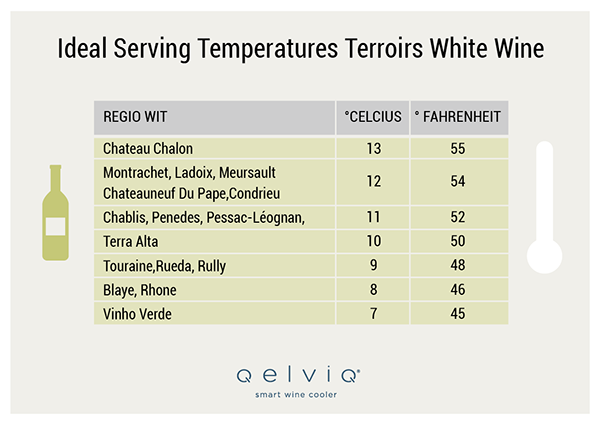 Ideal Serving Temperatures Terroirs White Wine
Do you want to enjoy your wine at the optimal temperature and taste?
Shop QelviQ. Your Personal Sommelier.